Hi my name is Rob Ingleby and welcome to my website,
findasportscar.co.uk
  I specialise in TVR, Lotus and Porsche pre-purchase inspections.
I will also inspect any other vehicles of your choice.
I also provide a vehicle brockerage service
to help people sell their vehicles.
To contact me for information about using my services, call me on
07799 142860
or send an enquiry via my contacts page or email me at
rob@findasportscar.co.uk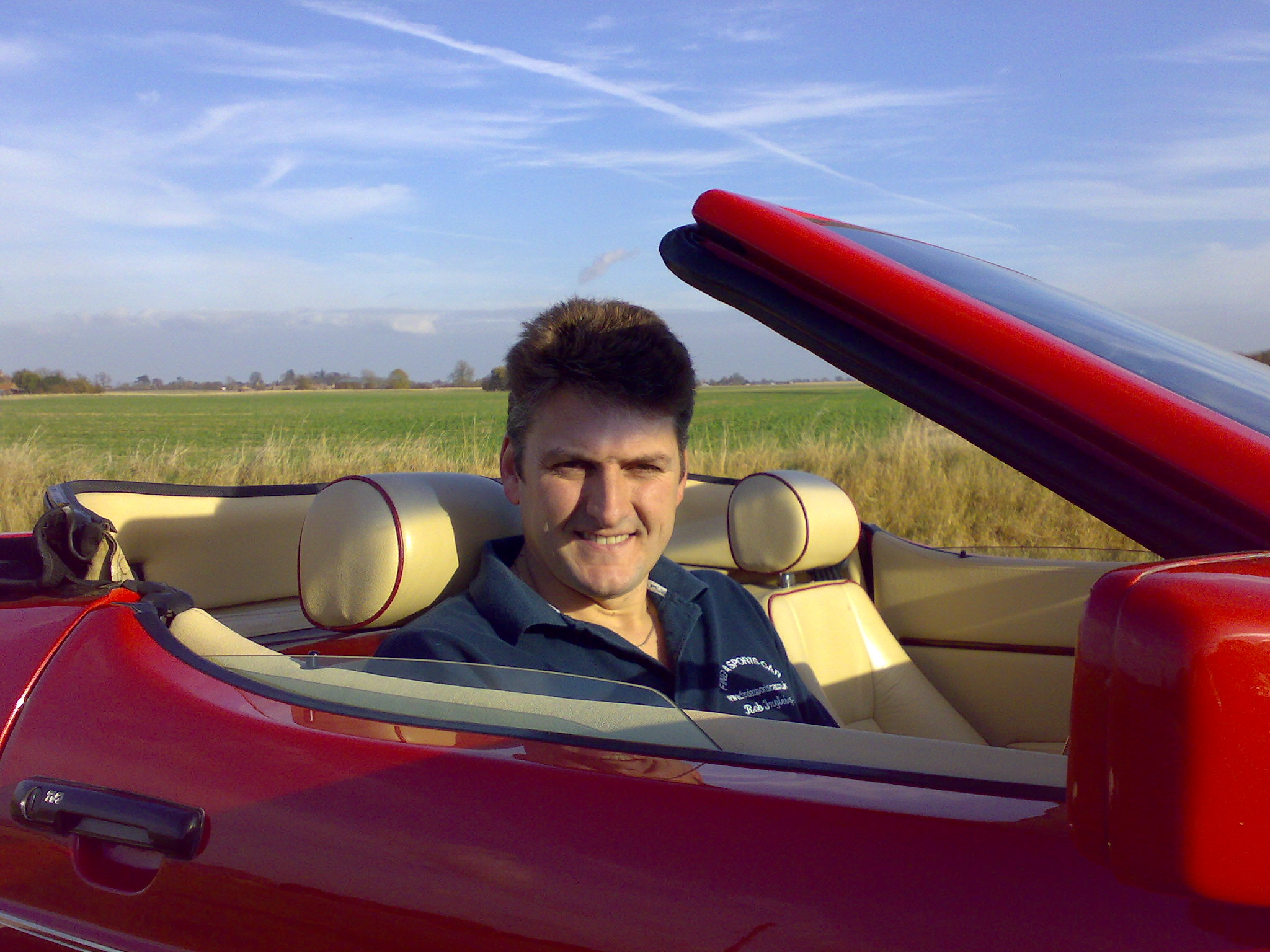 I am a 47 year old HNC qualified mechanical engineer, married with 2 children and a self confessed TVR, Lotus and sportscar enthusiast.
From an early age I have been a fan of TVR and Lotus sportscars and so with the combination of my engineering background, years of ownership experience and love of the marques, I decided to start a part time hobby/business in 1999 to help other people find their perfect car. This grew to a stage where in April 2002 I left the company that I worked for for 18 years to devote full time to my business.
Years later and now with hundreds of satisfied customers, you too can use my wealth of knowledge to either carry out a pre-purchase inspection on a car that you have found yourself or use my time and expertise to help sell your current vehicle.

Sportscars and especially TVRs and Lotus are a very emotional purchase, so please throw away those "rose tinted glasses" and use someone like myself to help you avoid buying a lemon or a bottomless money pit  that  nobody wants.

Thanks for looking at my website and I hope that I can be of service to you in the future.

Rob Ingleby

Rosewell Cottage
Castle Dyke Bank
New York
Lincoln
LN4 4XF


Telephone +44 (0) 7799 142860